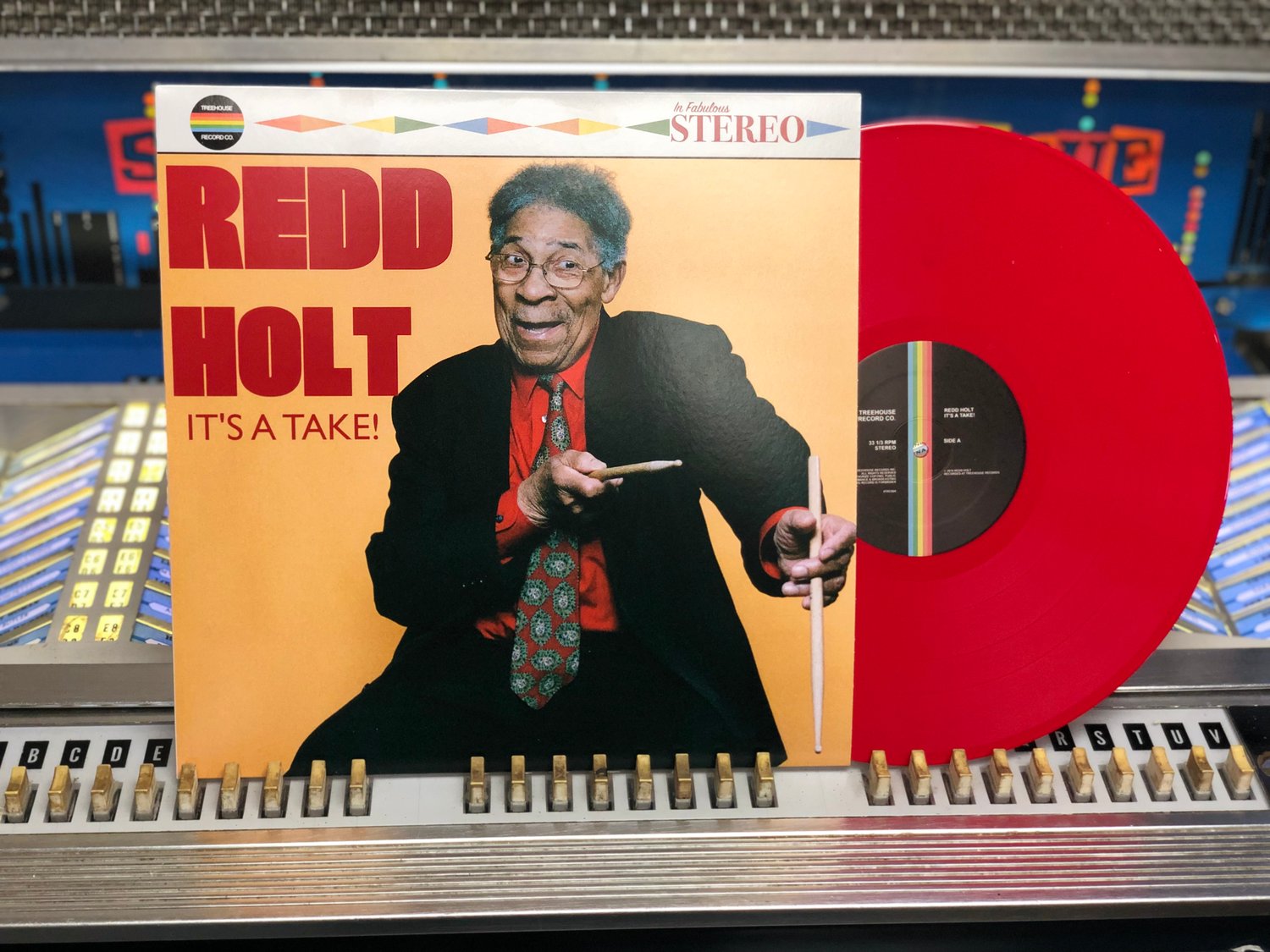 Redd Holt of The Ramsey Lewis Trio and Young Holt Unlimited's first record since 1974! Recorded straight to tape at Treehouse Records in 2018.
ON REDD 12" VINYL
INCLUDES DIGITAL DOWNLOAD OF FULL ALBUM + NEVER BEFORE HEARD LIVE RECORDINGS OF YOUNG HOLT UNLIMITED RECENTLY TRANSFERRED FROM 1" TAPES FOUND IN REDD'S BASEMENT.
RECORDED AT TREEHOUSE RECORDS
ENGINEERED BY BARRETT GUZALDO
FROM the MAN, the MYTH, the LEGEND Redd Holt:
Isaac Redd Holt is the original drummer of the original Ramsey Louis Trio that received a Grammy for the 1965 instrumental hit, "The In Crowd." He and Bassist Eldee Young from the Ramsey Louis Trio formed their own group in 1966 called Young-Holt Unlimited. They had two gold records. In 1966 they had the single "Wack Wack" and in 1969 the single, "Soulful Strut." Redd toured Europe and Asia for several more decades. Redd is currently the drummer in a group which performs a live set on Friday nights at The East Bank Club in Chicago. The trio consists of Ken Haebich, Jim Ryan and Redd Holt.